Description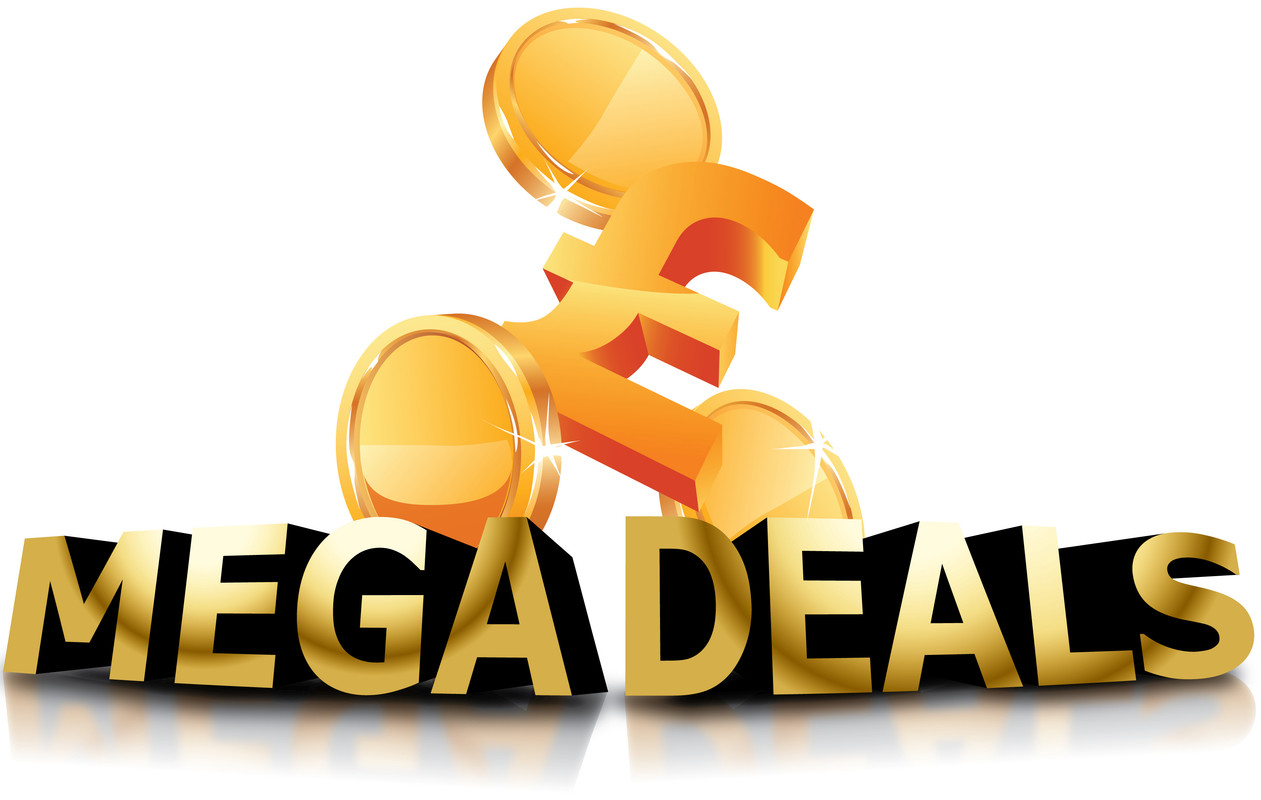 Stunning Pets Imperial Extra/Large Insulated Wooden Norfolk Dog Kennel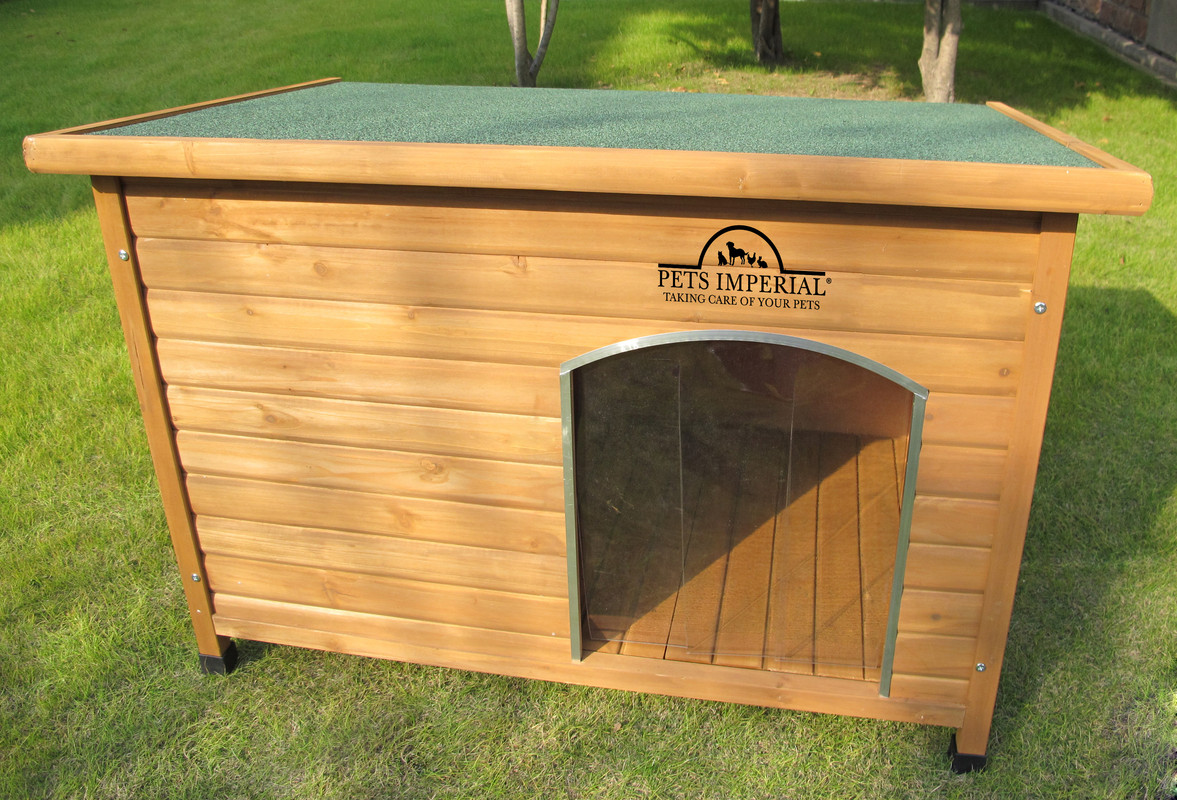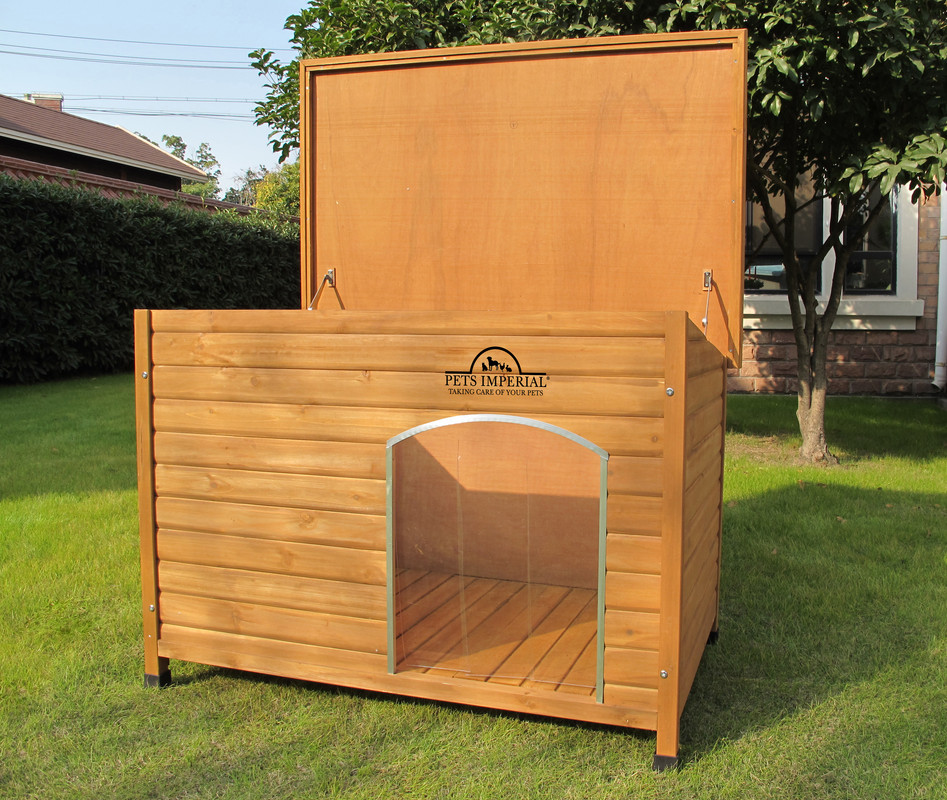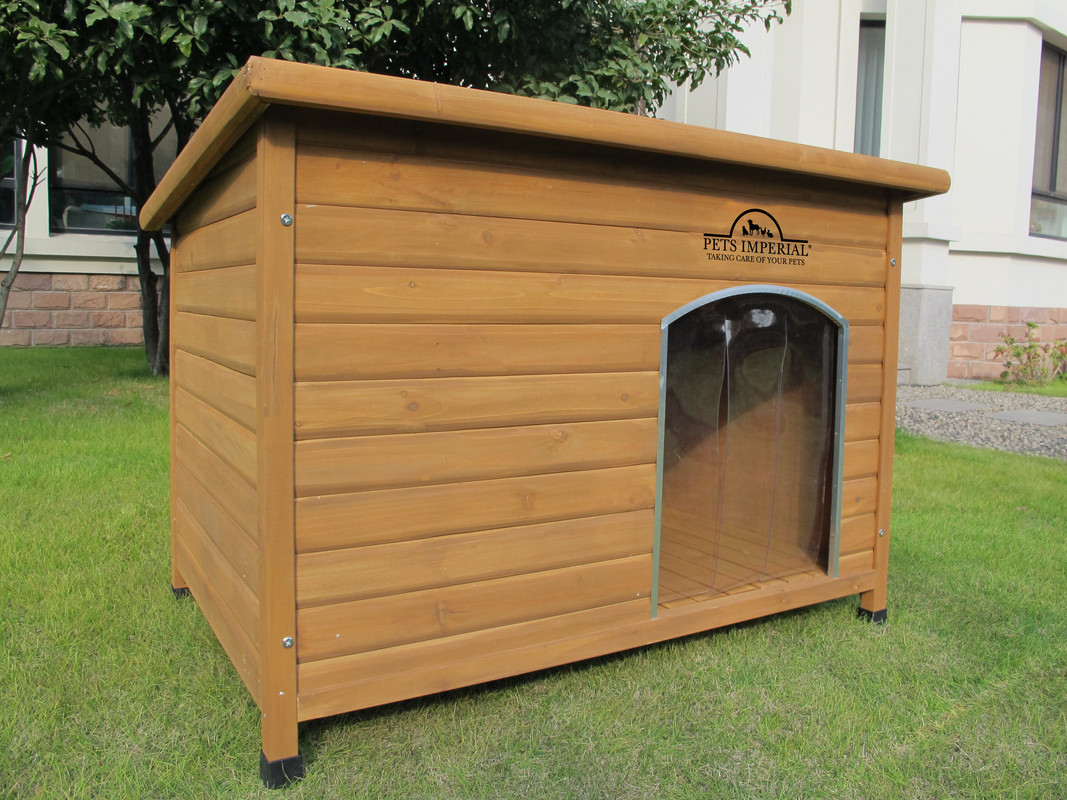 The Norfolk Dog Kennel
Please measure your dog before buying any dog kennel? Why, I'm 6ft 4 inches, how tall are you? Dogs, like humans, vary in size, below we outline the steps you need to take, to make sure you get the correct size Kennel for your Dog.

The Extra/Large Norfolk Kennel by Kennels Imperial has fantastic, outstanding, awesome built quality. Insulation on the front and all side panels (2 sides and back). All panels are Insulated. Insulation consists of timber (tongue
and groove) 0.47″, then 0.51″ of Styrofoam, then 0.08″ of plywood board.
Keeps your dog warm in winter and cool in summer. Walls 150% thicker
than other kennels.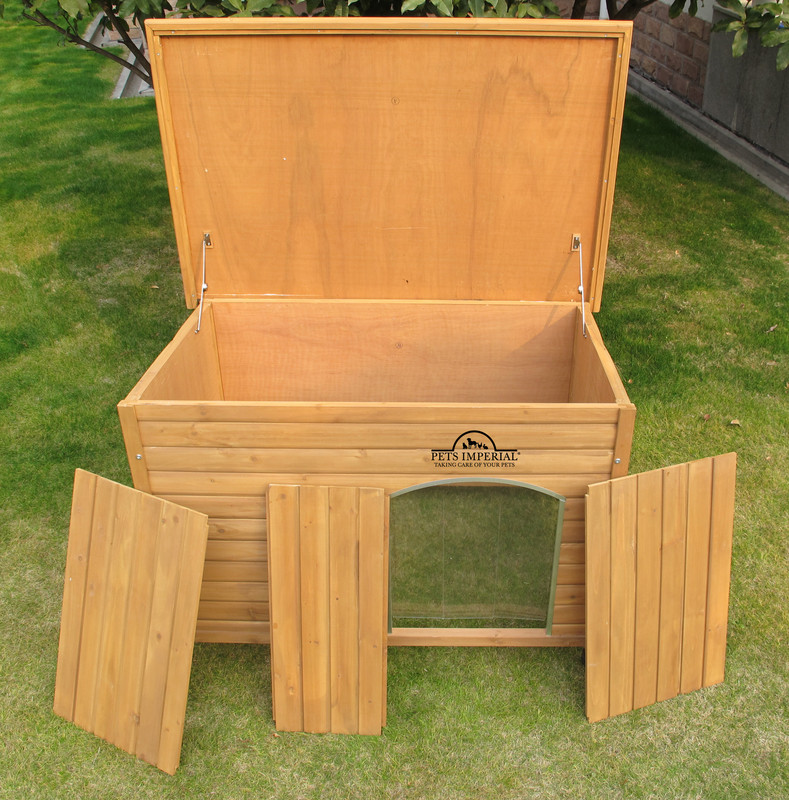 The health of your dog is the most important thing to consider when buying a kennel, don't buy a kennel who's roof can't be opened. Why, hygiene!!! It's essential that you can access all parts of your kennel to treat/check for lice, ticks, and other parasites which will hide in nooks and cranky of the Kennel. The roof of your Extra/Large Norfolk Kennel opens with two locking arms.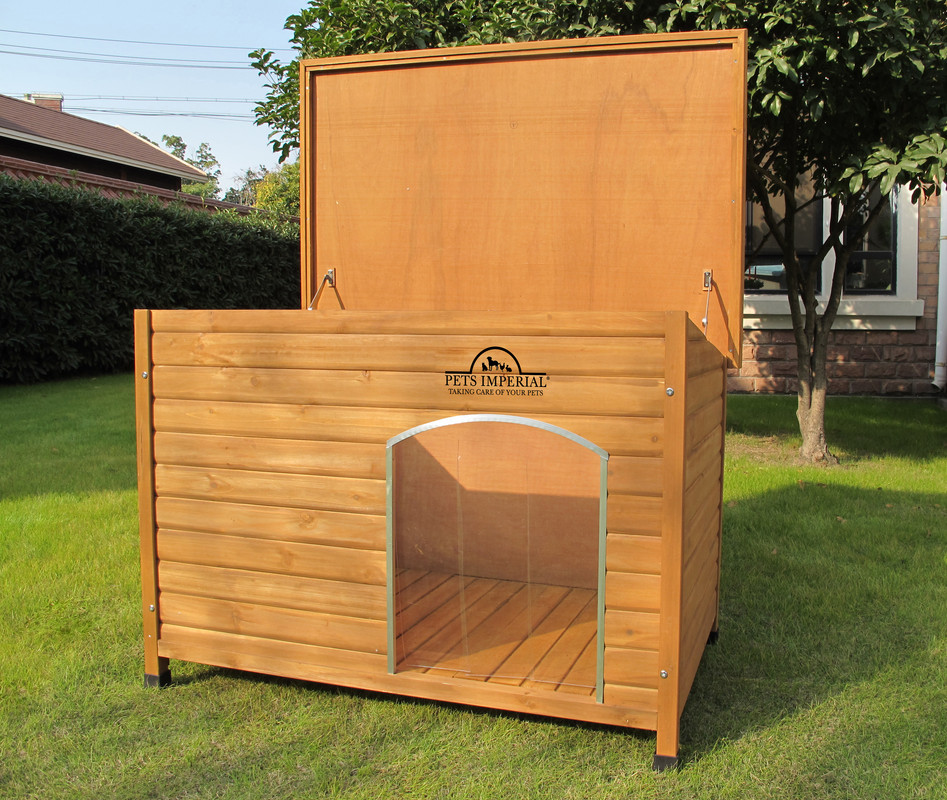 A removable floor is essential for any dog kennel, why hygiene!!!. A removable floor makes for easy cleaning, maintenance and pest control, this is vital to the health and well being of your dog. You must be able to access all parts of any Dog Kennel that you purchase, to ensure the health of your dog; this will facilitate treatment of fleas, tick and other parasitic infestations.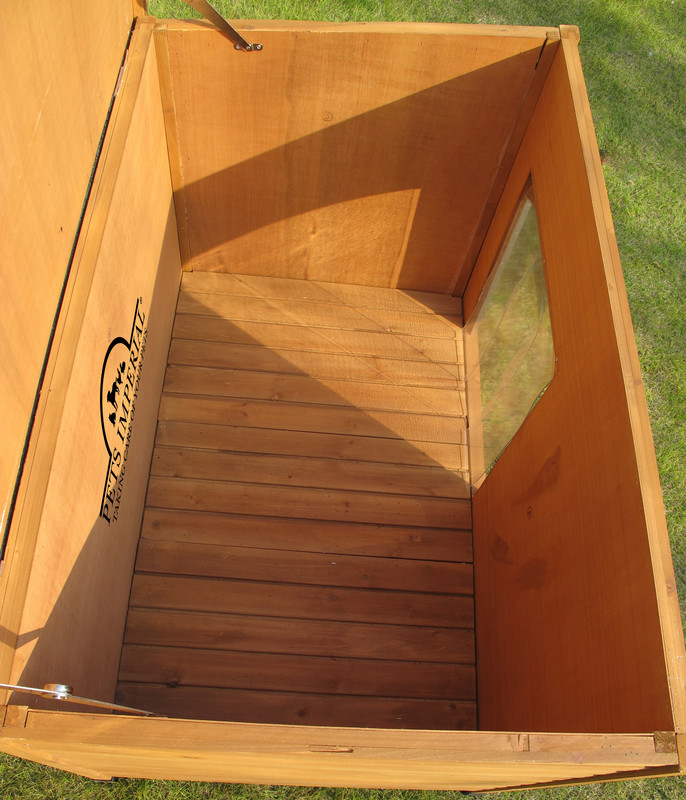 Raised floor, 2″ ground clearance, allows air to circulate under your Extra/Large Norfolk Kennel, keeping the floor dry, comfortable and protects the Kennel from moisture. Your Kennel is made from animal friendly treated timber, designed to last for years. The feet of your Extra/Large Norfolk Kennel is covered by rot free adjustable plastic cap. The height of the dog kennel legs are adjustable this allows your Extra/Large Norfolk Kennel to be level, even on uneven ground!!!
| | |
| --- | --- |
| | |
We can't, stress how important this feature is, support rails for your Extra Large Dog Kennel. Unfortunately, dogs have become like humans? They are becoming heavier and fatter. The adjustable support rail is an essential safety feature which will not only protect your dog but extent the life of your dog kennel. Please, the video at the start of this listing, Stunning Pets Imperial Extra/Large Insulated Wooden Norfolk Dog Kennel. The floor of your Extra Large Norfolk dog kennel has been designed to support up to 70Kg.
Getting The Correct Sized Kennel For Your Dog

Dogs are pack animals who are descendants of wolves. As such, your canine friend enjoys a den to sleep in, where he can hide from others and that gives him a sense of security. But how do you know what size kennel you need for your dog? As a rule of thumb:
1. The kennel should be at least 10cm/4″ taller and longer than your dog and allow him to stand, sit and turn around easily.

2. You'll also want to make sure there is water and a blanket or towel in there for s/he.
Please measure your dog before purchasing any dog kennel.

Your Extra/Large Norfolk Dog Kennel by Kennels Imperial has a range of features on other dog kennel on eBay has at such a competitive price. Buy it Now!!!
Please note that your Norfolk Dog Kennel comes flat packed and will be delivered in one package.
Your Extra Large Insulated Wooden Norfolk Dog Kennel Dimensions measurements are: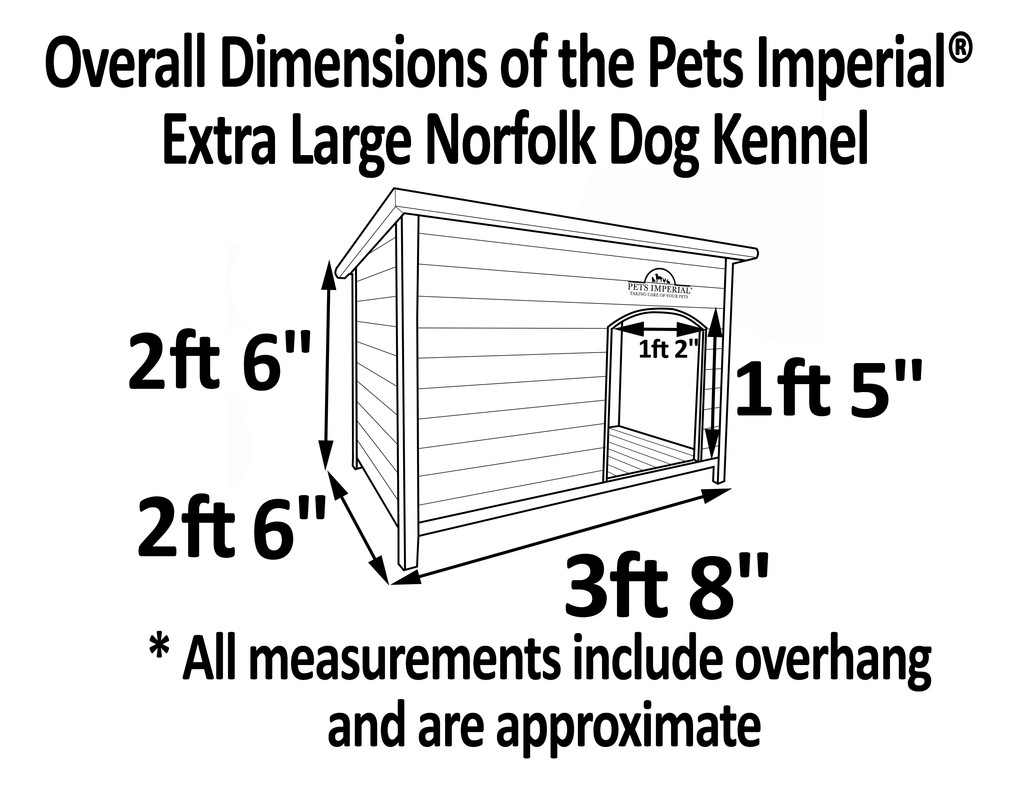 Delivery is via courier service
Postage Information
We only ship to US lower 48 states.

We do not ship to HI, AK, PR.

We do not ship to PO. Box or APO address.

Normally we ship within 48 hours of the order.